Financing with Quick Solutions Air Conditioning & Heating
Exceptional HVAC Solutions in Plano, Frisco, Plano, Richardson & the Surrounding Areas
From heating issues in the dead of winter to an air conditioner that will not work during the hottest week in summer, the team at Quick Solutions Air Conditioning & Heating knows that HVAC issues rarely wait until you have enough money in the bank to cover the full amount of a repair or new installation. That is why we proudly offer financing options to fit our customers' budgets.
Wells Fargo offers a credit card program that gives customers access to a line of credit that can be used for personal, family, or household purchases, such as the HVAC work provided by Quick Solutions Air Conditioning & Heating. This allows you to make convenient monthly payments rather than paying the lump sum upfront. Click below to learn more about your financing options with the Wells Fargo Home Projects credit card.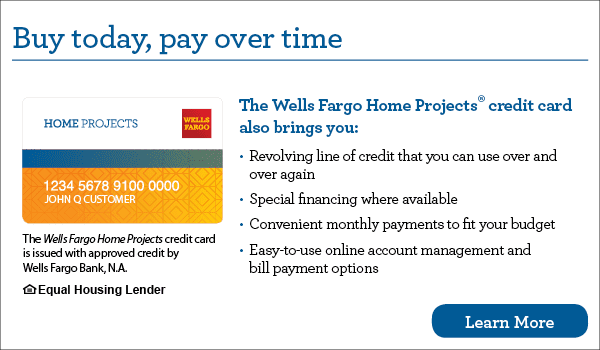 Contact us today to learn more! You can also reach out to our team by calling (469) 721-6659 to schedule your service. We proudly serve Plano, Plano, Frisco, Lake Highlands, Murphy, and the surrounding areas.